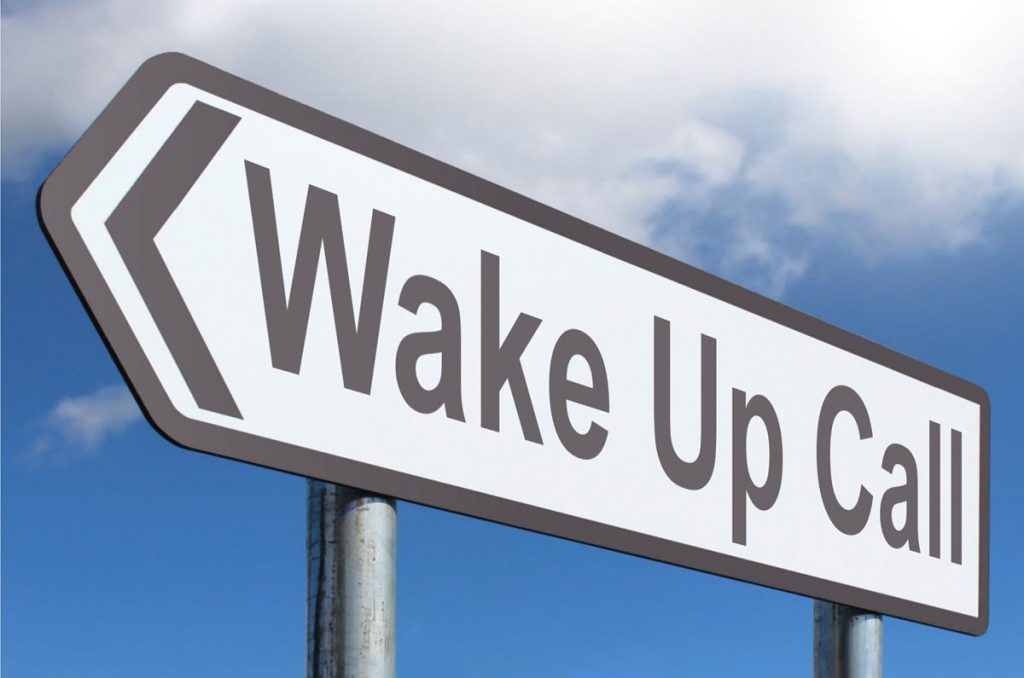 IMPORTANT: TAKE WHAT YOU CAN TAKE FROM THIS WEBSITE, leave the rest. The information here may or may not help you make important decisions about your health, your freedoms, and your response to the COVID-19 "pandemic." This website is OPINION. Take it, or leave it.
The time has come for Americans to examine our "blind" trust. Have we been fooled into believing lies? How does that affect our thoughts and actions? This website is designed to help you begin the process. It is not a complete guide…just a place to start.
If you have been "asleep" in blind trust, yet are open to waking up and finding out what you don't know, where do you begin? It can be OVERWHELMING! The main reason we created this website is to assist "newbies" by weeding through a lot of information and paring it down to the basic knowledge needed to become truly aware.
Faint not! Pursue knowledge and wisdom! Become a DIGITAL SOLDIER and make diligent searches for information. If you only watch television, read newspapers, or search with Google, you will NOT know the whole story about any controversial subject. There is more than one "story," but valid sources are often obscured to the casual person. QUESTION EVERYTHING YOU HAVE BEEN TOLD! Make INFORMED DECISIONS, especially regarding your health and spiritual well-being!
First, establish and maintain TRUST in Jesus Christ. Read the Bible. Allow TRUST in HIS truth to be your foundation.
You CannotTrustAny ONE ELSE but JESUS…thus our website name came into being.
If you are not completely aware that there are two distinct "sides" on these issues, it will take you quite a while to sort through all of this. Both "sides" have (so-called) "science" on their side, and it is quite a task to sift through these "data" without at least some personal bias toward the subject. Bias, including preconceptions, personal political views, and plain cognitive dissonance, preclude honest research.
We are intentionally leaving out the "side" already published by television, newspapers, social media, etc., because this information is easy to find and belief in their "information" is widespread. You should question why certain topics are taboo. You should question why social media accounts have been censored, restricted, or deleted.
There must be reasons why "they" don't want "you" to know certain things. You should question "fact-checkers." If something has a content warning on social media disputing factual validity, that content is probably MORE IMPORTANT than most content you can find.
IMPORTANT DISCLAIMER: We are NOT vetting ALL the links on this website, nor condoning their points of view, nor stating that any information on website links below is absolute truth. Rather, we are providing fodder for thought and attempting to reduce ignorance of these opinions. We are asking you, at the very least, to learn both "sides" of the arguments, and allow God to lead you to truth by His Holy Spirit.
Our favorite person who uses YouTube videos to summarize the changes going on this world behind the scenes is Billie Beene. If you are unsure, she is concise, does not use a lot of technology, and always ends in prayer. Newbies watch from the first episode up to the present. Most important: Download and install the telegram app on your smart device or computer. Follow conservatives on this app to find out more and begin your exploration of conservative topics. Also, visit the websites rumble.com, bitchute.com, and Brighteon to find banned videos (they are banned by YouTube and most social media for a reason because they can lead you to find the truth. Never search for the truth with a G o o g l e search, rather use DuckDuckGo for your searches.
Further enlightenment about other pertinent subjects can be found at: This Google Doc